Paige Bueckers is reshaping the women's college basketball landscape. To those back home 'she's never changed'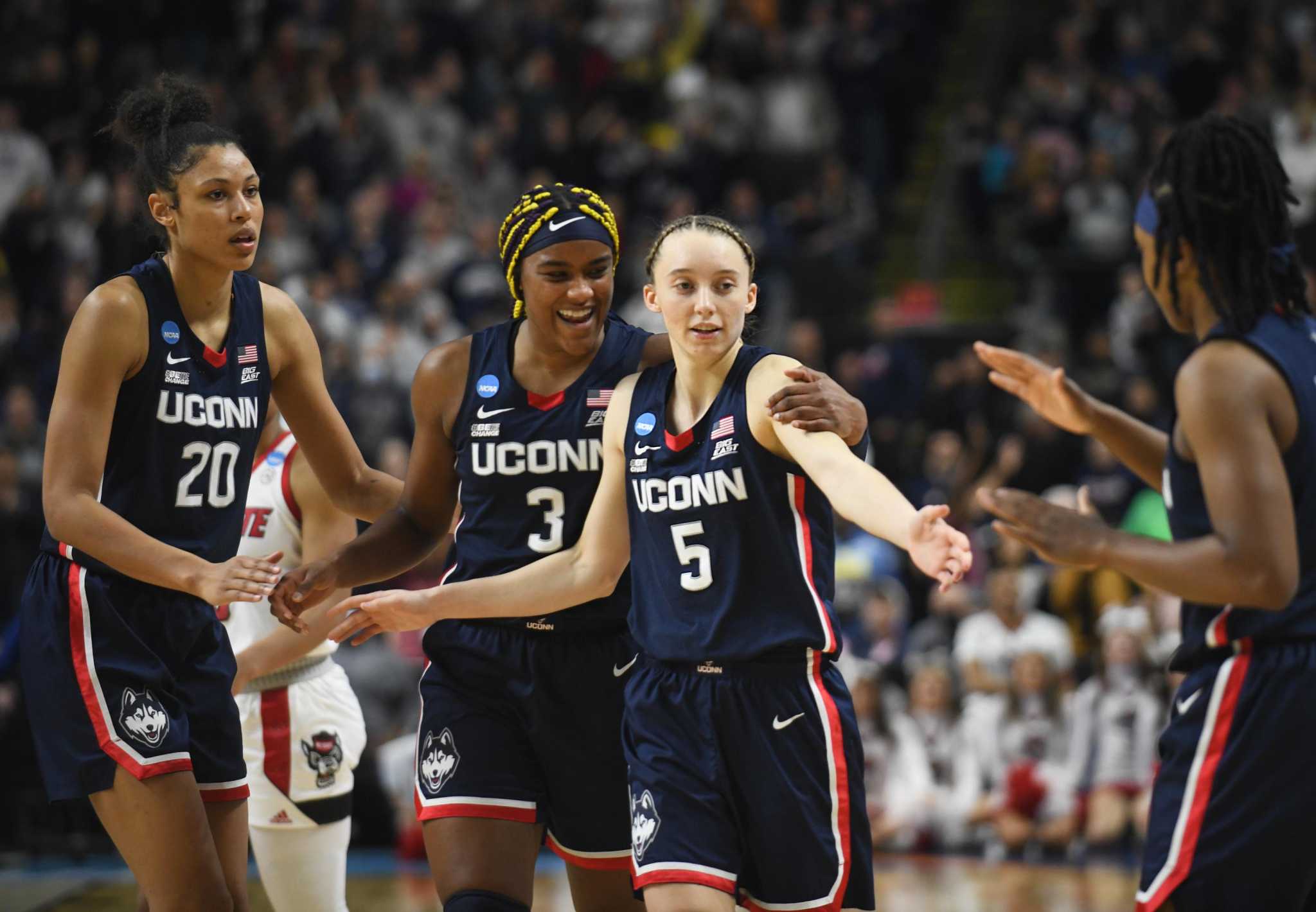 MINNEAPOLIS — Paige Bueckers authored a lasting moment Monday night in Bridgeport, taking over the UConn women's basketball team's Elite Eight victory over NC State with a magnetism so familiar to people long central to her basketball life.
As Bueckers drained one jump shot after another through the overtimes of the Huskies' 91-87 instant classic — daggers that sent UConn back to another Final Four and guaranteed a merry Minneapolis homecoming — her former high school coach, her former AAU coach, her father and many others from the Twin Cities area felt a sense of déjà vu.